April 30th 2012
3=Car – Welcome In Dance Music Club (2011)
** Two stars
Starts off well enough, its a short album and thankfully so as the rest of it just isn't my cup of tea. Radiohead meets Sonic Youth with not great results!
Link: Bandcamp
—
April 29th 2012
The Waterboys – Cloud of Sound (2012)
**** Four stars
The Waterboys are one of my favourite groups, Mike Scott is nothing short of a genius and is very much underrated. This album is a collection of outtakes mostly that Mike debuted on Soundcloud, some tracks have previously been available on rare singles. Its a lovely mix, certain tracks such as Winter Blows & Barbara Allen really deserve to be given a place on a album proper.
I wouldn't recommend this as a starting place to explore the Waterboys, start with any of the first four albums. A Pagan Place especially is essential listening! An album for Waterboys die hards I think.
Link: The Waterboys official website
—
April 28th 2012
Mission of Burma – Signals, Calls and Marches
**** Four Stars
Boston, MA based punk band. They sound a bit like the Clash, if a bit more radio friendly. Maybe even more along the lines of the Skids! Love the guitar work. The songs really stand up 30 odd years on. Probably a clue to the early beginings of Sonic Youth, great sound and a brilliant record.
Link: Official site
—
April 27th 2012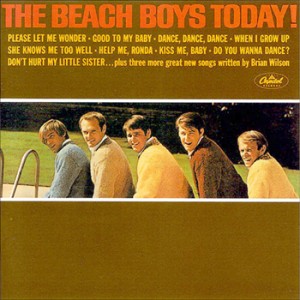 The Beach Boys – Today (1965)
***** Five Stars
I know what your think, the Beach Boys?! Yep I have never gave them a listen before. Thoroughly enjoyed this album, what more can I say about it that hasn't been said? Probably not allot, but I enjoy the sugar sweet pop songs full of lush harmonies. Well worth the acclaim it gets!
Link: Official website
—
April 26th 2012
The Ruby Suns – Fight Softly (2010)
*** Three Stars
New Zealand based indie pop group. This album sounds more like a solo project than one from a band, I'm not sure if that is the case or not. Its an interesting project, if a bit repetitive. The same sounds are used throughout. They remind me a bit of Panda Bear. There are some world music influences thrown into the mix. Nice album, nothing remarkable.
Link: MySpace
—
April 25th 2012
Soft Metals – Soft Metals (2011)
**** Four Stars
Portland, OR synth pop duo sound retro but also futuristic. They take some really unique interesting textures and really make the sounds their own. They also do take some more well known sounds such as there use of a very similar sound to Kraftwerk's TEE! The ice female vocals remind me more of the 90s trance scene. They really experiment on a few tracks with some deep sounding instrumentals, it kept me engaged for the most part! The beats & rhythms of the last track In Throes especially is well worth hearing,
Link: Facebook
—
April 24th 2012
White Life – White Life (2012)
*** Three Stars
The male vocalist sounds a bit like Howard Jones! Its not a bad record, if influenced by some of the not so memorable records of the 1980s. They have tried to give it a modern spin, with almost Broken Social Scene sound to it in places. Not the most memorable record, but by no means the worst I have heard on this challenge!
Link: facebook
—
April 23rd 2012
High Places – High Places (2008)
***** Five Stars
Phenomenal! What a stunning album, totally unique which is always nice. Think Broken Socal Scene, meets Cocteau Twins meets Holy Fuck! Tons of disjointed synths, drum machines heavy bass and whatever they obviously can get their hands on are put together to make the most beautiful sounds. The vocals by Mary Pearson are really a nice accompaniment to the sounds. Great album and one well worth checking out if you enjoy haunting vocals with some pretty awesome music behind it.
The track From Stardust to Sentience is as good a lofi indie track you will hear anywhere!
Link: MySpace
—
April 22nd 2012
X – Los Angeles (1980)
**** Four Stars
I enjoyed this allot more than I was expecting! Its a great fun punk rock album. It sounds like a US West coast album, with influences from the likes of The Doors, The Ramones and maybe even Yes. The tracks are quick bursts of power, vibrant high energy lyrics and music. You barely have time to catch breath from start to finish. The material is strong, including the quirky Doors cover. A great album, would recommend to anyone with an interest in punk.
Link: Official site
—
April 21st 2012
Nick Drake – Pink Moon (1972)
***** Five Stars
A beautiful delicate album, one I have always been meaning to check out, one of the great advantages of this challenge is having the motivation to listen to albums, in the past I have been too lazy to bother hunting down! An album full of beautiful folk ballads, one of the better singer/song writer albums I have heard in awhile. Up there with John Martyn.
Link: Estate of Nick Drake website
—
April 20th 2012
Pixies Surfer Rosa (1988)
**** Four Stars
Ok I saw Pixies live in NYC, mainly because Broken Social Scene were supporting! They were fab live, so I got a best of collection but this is the first time I have checked out their so called classic debut album. It sure is chaotic, vibrant, full of noise and colour, despite the black and white cover! All the hits from the time I know, the album cuts are interesting, some more than others. A great debut album, one I should have checked out long ago!
Link: Official site
—
April 19th 2012
Steve Earle – Copperhead Road (1988)
**** Four Stars
Some good old straight up country rock! Some of these songs are of real quality, the title track, Devil's Right Hand and Nothing but a Child among them! Probably not a record I would go out and buy, nor would I go hunt down his other releases. But it was an enjoyable listen, its hard not to be impressed by the quality of the song writer here. Check it out on Spotify!
Link: Official site
—
April 18th 2012
John Mellencamp – Best of (1997)
***** Five Stars
The American dream? Ok he does sound allot like Bruce Springsteen, his music is also just as political and personal. Really enjoy the radio hits, this compilation doesn't really dig deep into his catalog. But it definitely reinforces the fact I really should be checking out more of his music. He wears his hearty on his sleeve singing about living out in small town America.
Link: Official site
—
April 17th 2012
Sons and Daughters – Mirror Mirror (2011)
*** Three Stars
A wee bit disappointed by this album in truth. Indie goth, retro synths. Its very edgy, but I just don't think the songs are there for the most part. Half the album bored me to tears, the other half was exceptional and well worth the download! Reminds me a bit of the B-25s meets PJ Harvey in a weird way.
Bee Song with an awesome bass/guitar line intro is my favourite track, very dark but a great tune. I wouldn't recommend this to be honest!
Link: Official site
–
April 16th 2012
Folk Implosion – Palm of my Hand (1996)
*** Three Stars
Sebadoh side project involving Lou Barlow. low-fi indie rock album with catchy, thin guitar sounds played against a backdrop of samples and loops. An interesting album if a bit short, but it certainly kept my interest if not the most remarkable piece I've ever heard.
Link: MySpace
—
April 15th 2012
Hot Chip – One Life Stand (2010)
** Two stars
Really enjoyed Hot Chip's earlier stuff, this album just doesn't do it for me. There are a couple good tunes, otherwise its more like club music not really the Hot Chip I enjoy.
Moving on..
Link: Official site
—
April 14th 2012
Tom Petty and the Heartbreakers – Into the Great Wide Open (1991)
**** Four Stars
This is a great classic guitar album! Learning To Fly the memorable single of the time is a great start. I haven't heard much Petty before, though I'm told I need to check out his earlier stuff. The album is a bit bloated at times, maybe more of a sign of the times! I do love the production of the album. A great American album, probably could have done with losing a couple tracks. The song writing is great, Jeff Lynne's guitar playing is brilliant.
Link: Official website
—
April 13th 2012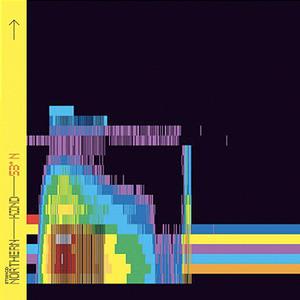 A Northern Kind – 53 DEGREES NORTH (2007)
****
These guys sound like Depeche Mode of the early 80s & The Human League. In fact they sound better than The Human League do these days. Some belting synth pop on this album. On & On is a brilliant thumping synth track, that sits among the best of their contemporary's!
The album is a few tracks too long, with some filler that could have made the album a bit more sharp. Otherwise this was a great collection of songs full of vintage 80s synth sounds, look forward to hearing more from these guys.
Link: Official website
—
April 12th 2012
Flux – Motivational Chants (2012)
*** Three Stars
Finnish trio Flux have that lush 80s pop sound but also sounds contemporary. They remind me of Villa Nah, or perhaps Propaganda with the ice female vocals. The album is a bit bland in places, not much of interest in truth besides a few tracks. I suggest you check out the Greek synth group MARSHEAUX instead!
Link: Label page
—
April 11th 2012
Komputer – Synthetik (2007)
*** Three Stars
Komputer make no secret of the fact they love Kraftwerk, this album is no different. You can hear bits of Autobahn, Computer World among other well known Kraftwerk tracks. International Space Station is a stunning track, they save the best for the pop track 'Like A Bird' with its more traditional pop song structure, which is probably as far from Kraftwerk as they get!
It works on the tracks mentioned, other tracks are a bit boring at times especially when they experiment with glitch, not for me really. A nice album, with some cool variations of the Kraftwerk sound, otherwise stick to Trans Europe Express!
Link: MySpace
—
April 10th 2012
Warpaint – The Fool (2010)
***** Five stars
They sound very similar to the Cocteau Twins with lush ethereal vocals which blend beautifully with intricate guitar lines and driving post punk rhythms. A great album really!
Link: Official website
—
April 9th 2012
Sleigh Bells – Reign of Terror (2012)
**** Four Stars
I started off by expecting to hate this album, but it gets better as tit goes along. the contrast in the styles really what makes this album so interesting. You have the axeman weilding some really brilliant guitar licks with the awesome pop vocals of Alexis Krauss. It really climaxes towards the end with Road to Hell which is as good as any pop tune you will hear this year. D.O.A finishes off the album lovely.
Pop meets rock that sounds really good, well worth checking out.
Link: Officialwesbite
April 8th 2012
Best Coast – Crazy For You (2010) 13
*** Three Stars
A lovely sprite album, they sound allot like Camera Obscura but speeded up a bit. Lots of short ditty catchy tunes, its easy to see why they are very popular. Check out if you like Camera Obscura!
Link: Official website
—
April 7th 2012
The Drums – Portamento (2011) 12
**** Four Stars
Great vibrant album, tons of synth reminds me kind of New Order. Its 80s influenced in a good way, they take the best of synth guitar fuesed music. Its very catchy, you will be dancing along to these tracks all day after hearing this album.
Link: Official website
—
April 6th 2012
Five Hand Reel – Five Hand Reel (1976)
***** Five Stars
Traditional Scottish folk music, with a modern twist! Lead By Dick Gaughan who I reviewed for this challenge earlier this year. The songs have a more modern pop song approach, rather than the usual trad folk music. The electric guitar sits in well along with the pipes, flutes and other acoustic folk instruments. The best track is When A Man's In Love, which has an electronic keyboard running through it, it has echoes of Kraftwerk's Neon Lights kind of! A wonderful album, well worth investigating, especially if your looking for some different than the usual folk music.
I will be gone for three weeks on holiday in the UK, I will still be listening to albums on a daily basis but will just be filling in the offline spreadsheet, I will complete April's picks on here when I get a chance!
Link: Dick Gaughan's Five Hand Reel Page
—
April 5th 2012
Scenic Square – Music in our Homes (2009)
***** Five Stars
Ever wondered what happened to that second Postal Service album?! This could be it, it certainly sounds like them with some Broken Social Scene/New Order thrown in too. This is a brilliant low fi indie synth pop record, full of cracking synths, jagged guitar lines, lush beats. Its all here. Sadly it doesn't seem like this band went any further, a shame as I wouldn't mind hearing more of this.
Favourite tracks are Fashion & I Don't Want to Go. So if you enjoy Broken Social Scene & The Postal Service then def check out this album! Its a really enjoyable listen.
Link: Bandcamp (free download!)
—
April 4th 2012
 A Place to Bury Strangers - Exploding Head (2009)
*** Three Stars
Alt rock band from NYC. Tons of power chords, wall of sound very much similar to My Bloody Valentine, it was interesting enough. Not my cup of tea really.
Link: Official website
—
April 3rd 2012
Rotary Ten – Cover Me in Leaves (2010)
*** Three Stars
Indie band from Sheffield England I believe. The album is very much sunny indie pop, think The Strokes, Franz Ferdinand et al. It sounds good, though I can't say it blew me away. Otherwise I really can't think much to say about it!!
Link: Bandcamp
–
April 2nd 2012
Futurerecordings – Songs by the Tumbled Sea(2009)
***** Five Stars
I no nothing about this artist, other than the music on this record is simply beautiful. For the most part it just sounds like a guy with a piano, using some cool effects & synth strings here and there. It sounds so sparce, but it works so well, with its fragile sound. The blurb on the album page says.. the melody of an empty room that sure is a good way of putting it.
Link Bandcamp
—
April 1st 2012
Beach Fossils – What a Pleasure (2011)
**** Four Stars
A lovely sounding album, a very easy listen. Reminds me allot of that Real Estate album I listened to earlier in the challenge. Very much radio friendly indie pop, along the same lines as Phoenix. No new territory explored really, lush jangly guitars in unison with some nice vocal harmonies.
Link: Facebook